Ghibli in the Park
HOME ⁄ Ghibli in the Park
Advanced reservation specific to the date and time of entry is required for Ghibli Park. We limit the number of tickets available in order to ensure that all visitors to the area can relax and enjoy their experience both inside and outside Ghibli Park. Throughout Expo 2005 Aichi Commemorative Park, beyond your ticketed Ghibli Park area, there are many more Studio Ghibli secrets waiting to be found. No tickets or entry fees are required for Aichi Commemorative Park.
On this page please find more information about access to Ghibli Park as well as the Ghibli artwork, shops, and places to eat or drink within Expo 2005 Aichi Commemorative Park.
Rotunda Kazegaoka (North Entrance)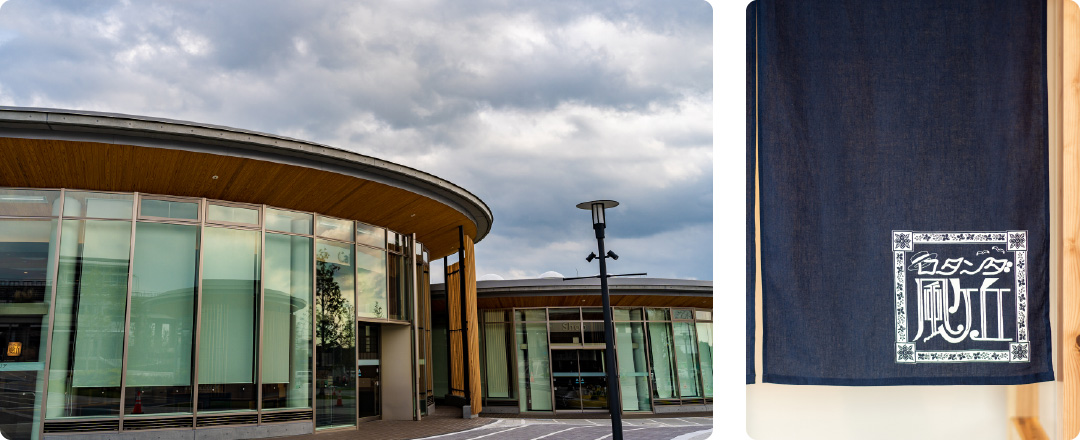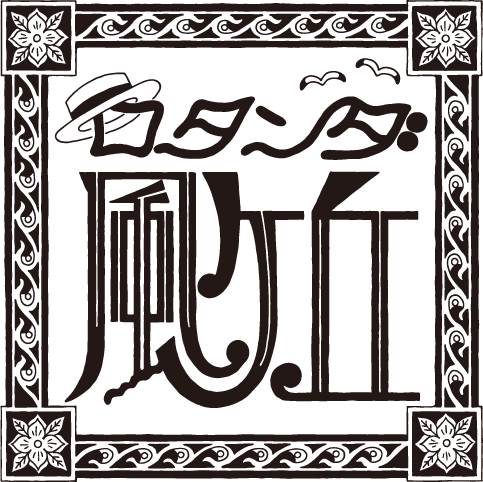 The Ghibli Park Main Entrance is also the North Entrance of Expo 2005 Aichi Commemorative Park. Rotunda Kazegaoka at the North Entrance features a cafeteria and a shop with a wide variety of products.
Products in the shop include items to play with while you are at the park, snacks from all over the world and other unique items, and of course, Ghibli souvenirs.
The cafeteria offers rice balls, some sweets, local Aichi products and more.
There is a convenience store at the North Gate as well.Click here to view the cafeteria menu
Benches with Ghibli Keepsakes
Throughout Expo 2005 Aichi Commemorative Park there are some new benches where you can stop for a rest. Some of the Ghibli characters left behind a few of their belongings on 15 of the benches. Please take a commemorative picture or just chill. If you listen carefully, you may even hear the voices of your favorite Ghibli characters.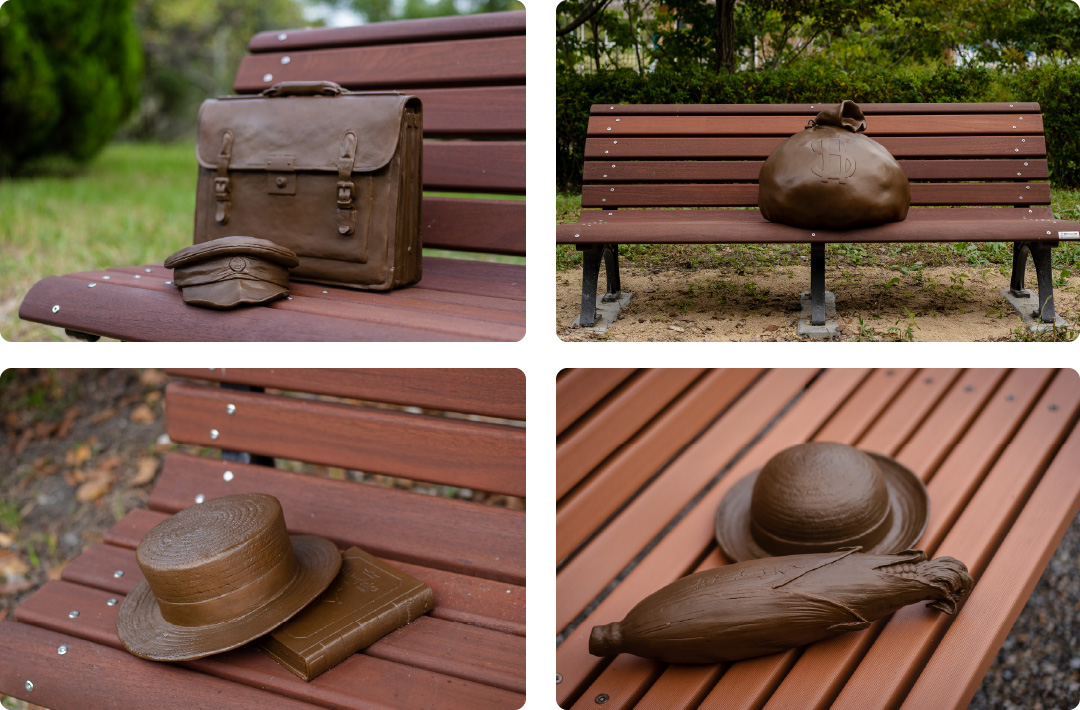 Cat Castle Playground
Open August 4th 2023
The playground design is inspired by The Cat King's Castle from The Cat Returns. You'll find a slide, a maze, zipline and more to explore. The Cat Castle Playground is located near Mononoke Village (coming fall 2023).
Cat Castle Playground is for children ages twelve and under. Children entering the playground area may be accompanied by adults. Adults who are not accompanying children cannot enter. There is a fee to enter on weekends, national holidays and some weekdays during extended public-school breaks. No fee on most weekdays.
More details will be posted soon.

Toromon Gate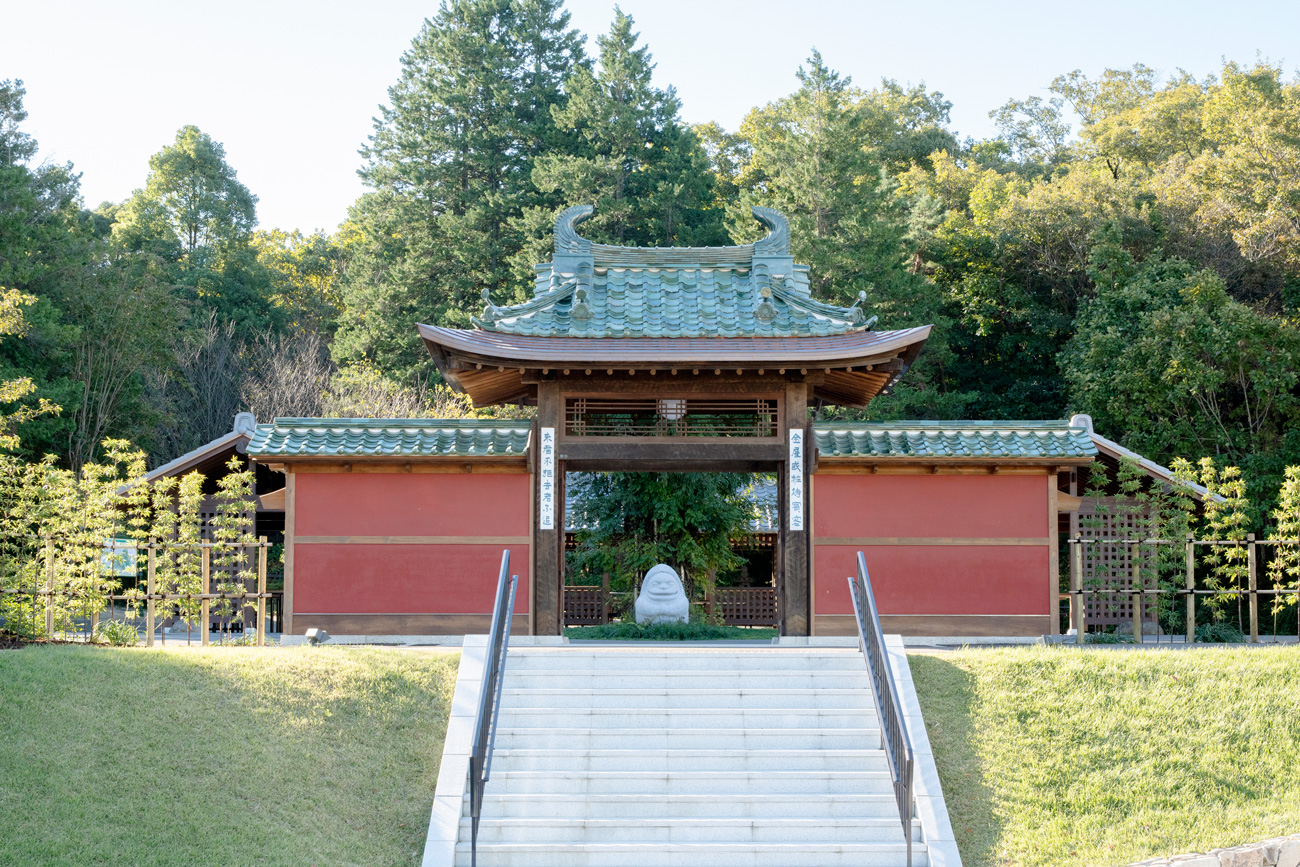 Between Ghibli's Grand Warehouse and Dondoko Forest through Rinshokuen, you'll find a large gate. The two-story gate from an old restaurant in Nagoya City formerly known as Ryotei Inamoto was relocated to the park and restored. The structure is reminiscent of the bathhouse in Spirited Away. Don't tell anyone yet, but there may be someone you recognize in front of the gate...